For over a decade, In Tune Rentals LLC has been in the business of special events.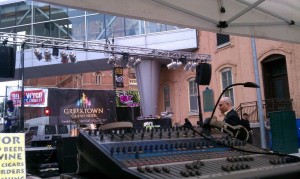 In Tune Rentals LLC offers a world-class selection of Musical Instruments, as well as Sound Systems, Stages, Lighting, Trussing, DJ equipment and more. We offer corporate Audio-Visual solutions, live concert support, and a plethora of services to support any celebration. From simple up-lights to set the mood at a wedding reception, on to supporting well-known celebrities for televised events seen by tens of millions, we are here for our customers.
In Tune Rentals LLC had first earned its reputation in the industry as a reliable backline rental house, having handled the musical instrument needs of the nations most prestigious events. Our portfolio includes Jimmy Kimmel Live, NBA Championship Half Time shows, the North American Auto Show, The Final Four, NHL Winterclassic, and so many more. Over the years we have done service for literally 100's of national, well known 'household name' musical acts from all styles of music.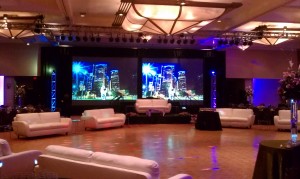 ITR can partner to offer complete event solutions. We take care of the 'nuts and bolts' details or work 'quietly behind the scene' for event planners, sound companies or AV production businesses. If you're in the business of special events, we would love to do the same for you today!
Call Us Today! (248)735-0000